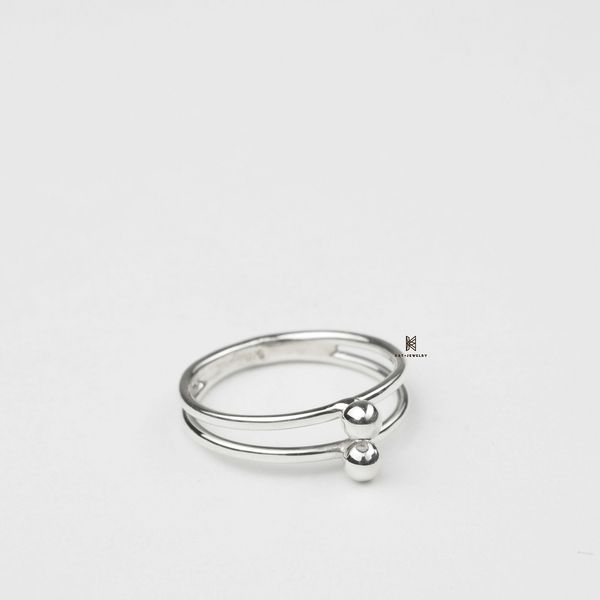 26/04/2019
Post by
Minh Dương
/ 0 comment
Why choose the name KaT Jewelry? The founder here really stimulates our curiosity. At the beginning, Our brand only carries a simple name, Kat Handmade, founded by a little girl who love design and hand craft product in 2012.
Graduate from Hochiminh City University of Architecture along with the love of art and jewelry, she firstly created wire art jewelry with stainless steel and aluminum materials. Then, coincidentally, the charm with silver jewelry also came, with her hands and creativity, she made the first 925 silver jewelry of KaT Jewelry.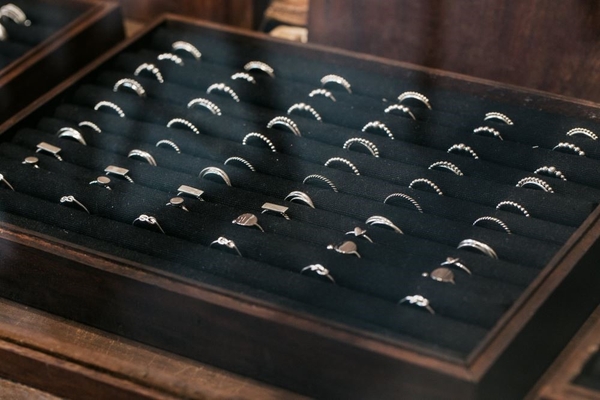 Different styles of midi ring for you to choose
Yes, just simple like that, but it forms a great passion until now. Also for nearly 7 years for such a small dream, now Kat Jewelry has got 6 branches and boasts many exclusive products only available the store to please anyone who loves jewelry.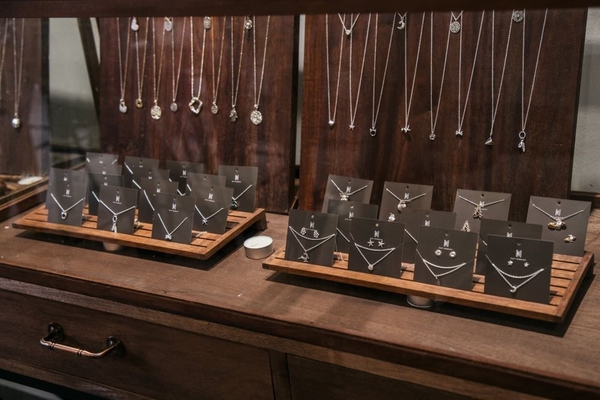 Confidently go down the street with pretty necklaces
With the advantage derived from the Faculty of Fine Arts University of Architecture Ho Chi Minh City, plus the passion for continuous learning, this girl grown up and have a deeply understanding of silver industry techniques, understand the needs of customers more, along with cultivating more experience and knowledge in Thailand and Taiwan. Therefore, each product, each layout is carefully manufactured.
Silver jewelry in HCM KATJEWELRY.VN
Jewelry is one of the indispensable accessories for women with many beautiful style designed according to many different ideas, bringing many choices for women. To meet that demand, you always need to find high quality, reputable silver jewelry stores in Ho Chi Minh City. Here is the silver jewelry store in Ho Chi Minh City, please come here to consult and choose the model that you like best.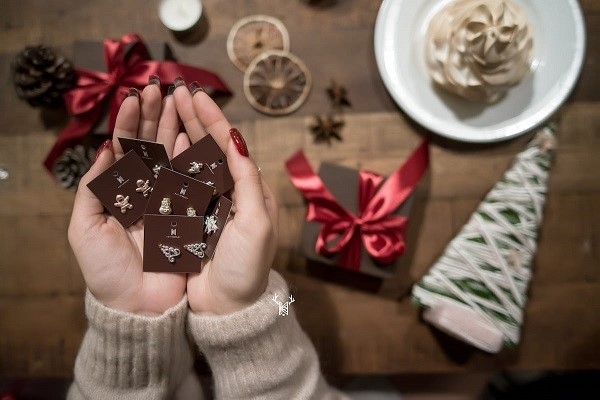 The prestigious and quality silver jewelry store in Ho Chi Minh City
Started with Wire Art products, after a while bringing KaT to the jewelry world, it now have many customers not only domestic but also international.
It is a professional supplier of high quality silver rings. The 925 silver jewelry here is carefully designed, detailed to each line from talented, passionate people, bringing ambition to each product in a beautiful, youthful and modern way for women.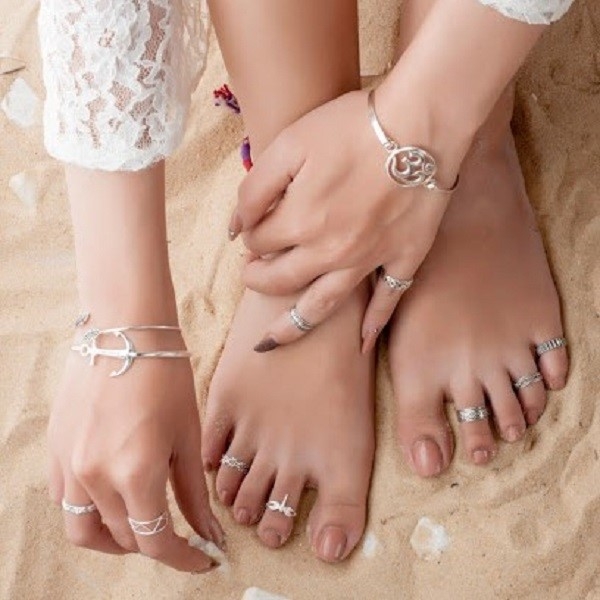 Collection of silver jewelry with many new and unique patterns to bring you new styles
Poisonous product - beautiful - strange, surely girls find it hard to blink their eyes.
First of all, Oxidized products, which are a special technique to darken the silver color and even turn silver to be black, which increase the sharpness and can only be used by silver.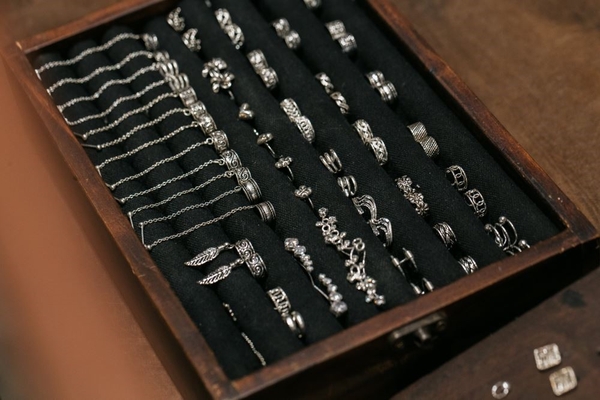 Strange rings
The Best and Unique design which is the signature collection of KaT Jewelry is the applying Japanese art of folding paper - ORIGAMI, is "folding" that silver, the process is completely manual and each product is absolutely unique. We guarantee to be the leading in this technique all over Vietnam.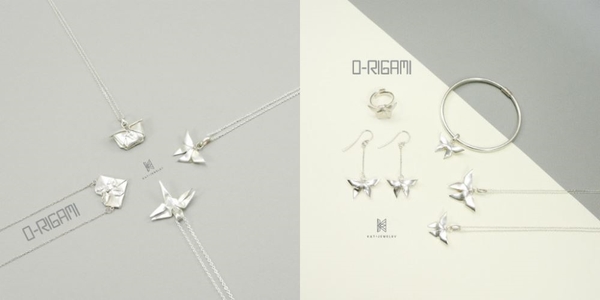 Best seller item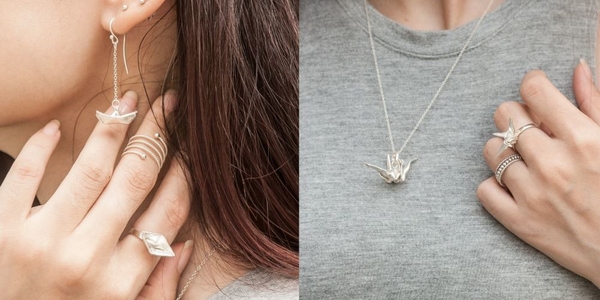 Hand done by hand
There are also small, boxy, but pretty pendant that can be opened and closed and kept inside the words of love and promise, extremely suitable for couples.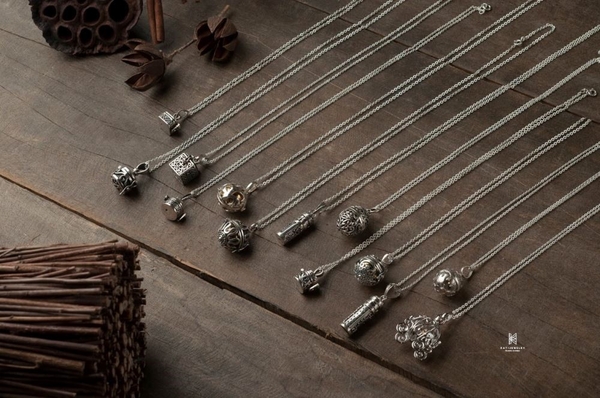 Box style line
Have you ever heard of Midi rings? Is the ring worn on the middle of the finger, but can be worn normally, and even mixed together.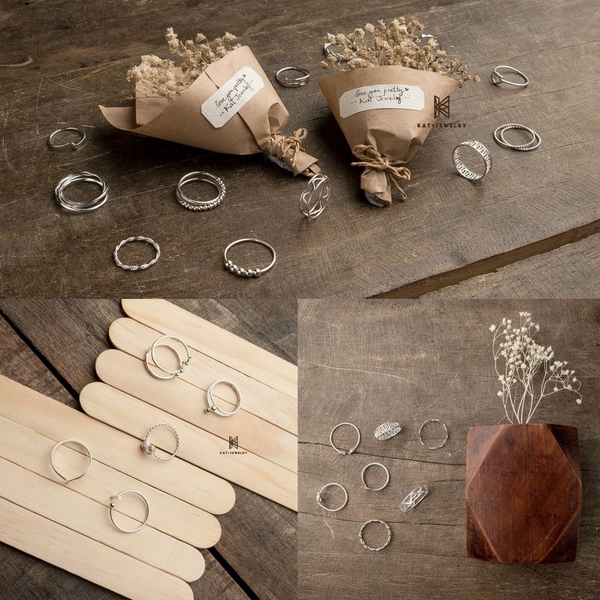 Many beautiful rings can mix - match with each other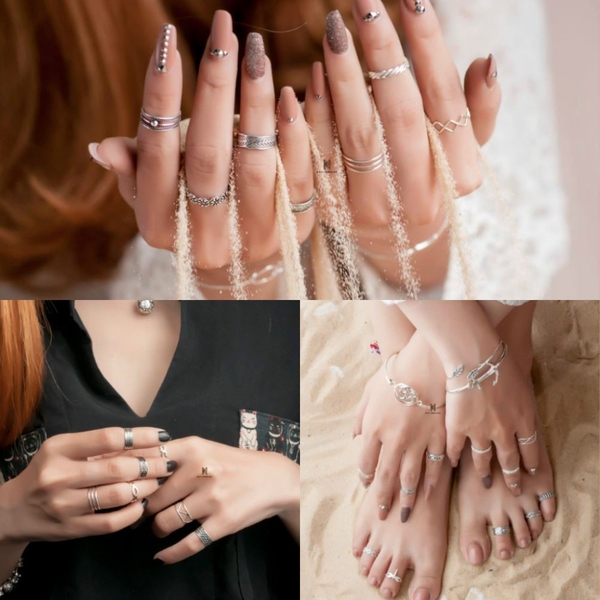 The ring toe ring wears the pinky finger
And yet, in Kat Jewelry, there are many other very beautiful and unique products. KaT can do both gold, white gold and rose gold, so long as the request can be met in the capacity!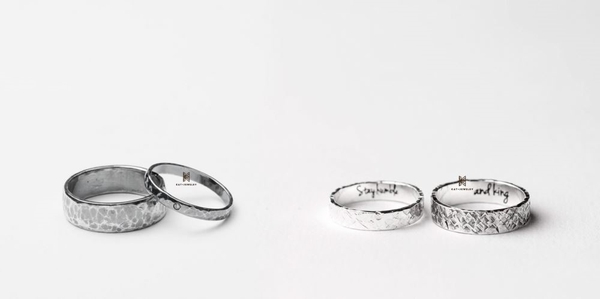 Both rings are unique with handwriting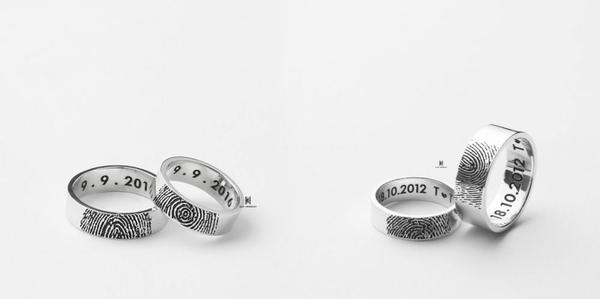 Especially her own unique fingerprint ring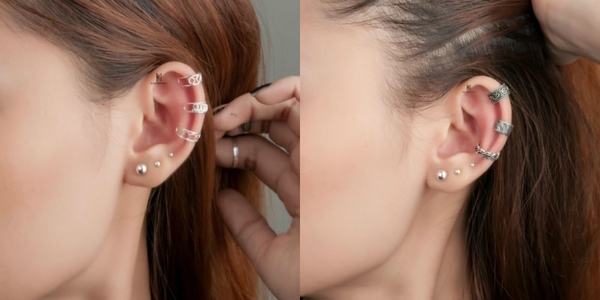 If she is afraid of pain, there are earcuff without piercing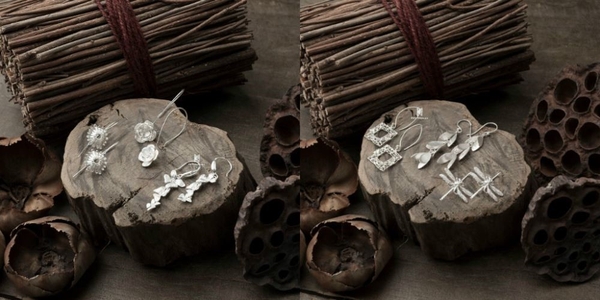 The earrings are enthusiastic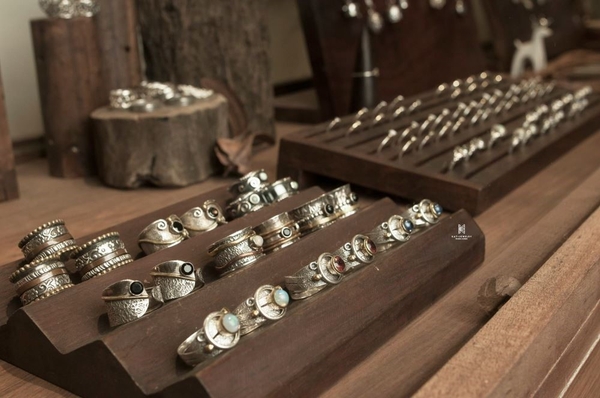 Or is the nomadic and romantic style rings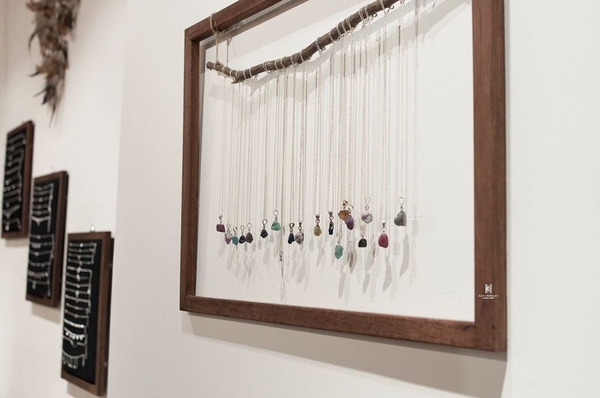 Super lovely rock pendants
KaT Jewelry brings many product advantages to you
When you choose to buy silver jewelry at KaT Jewelry, we not only bring quality products, competitive prices but we also have warranty commitments, preferential services of products for you.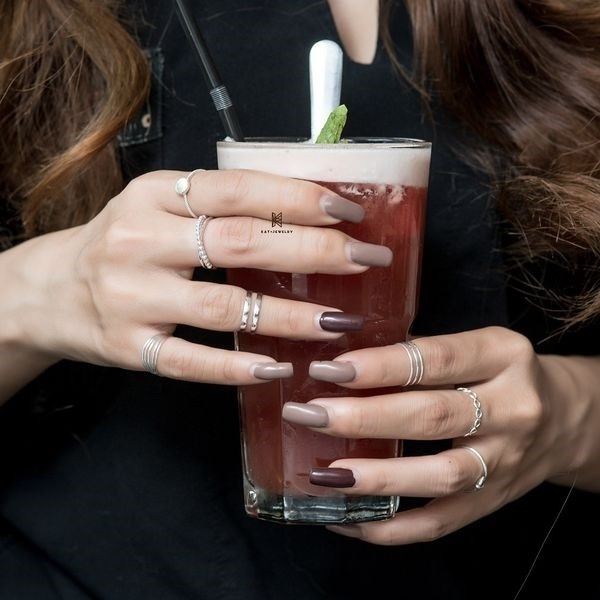 - Diverse collection includes many types: rings, bracelets, shaking legs, necklaces, earrings, ...
- Silver jewelry beautifully, gently, novelty and simple to help diverse girls choose on different occasions for themselves.
- Can coordinate with many styles that you like to create focal points for hands.
- Good price
- Silver jewelry is backed by a lifetime whitening warranty
- More convenient to have warranty at many store
- Free to exchange products within 3 days
- Support shipping fee at some locations and ship COD nationwide.
- Inspection of product quality if you request.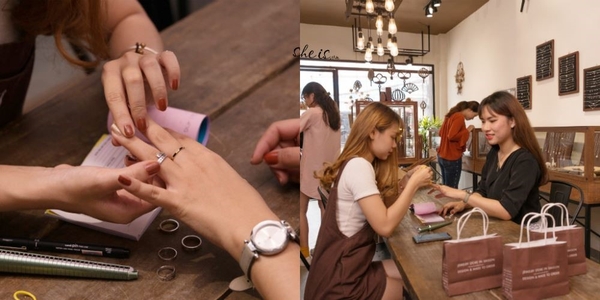 Dedicated staff measuring rings for guests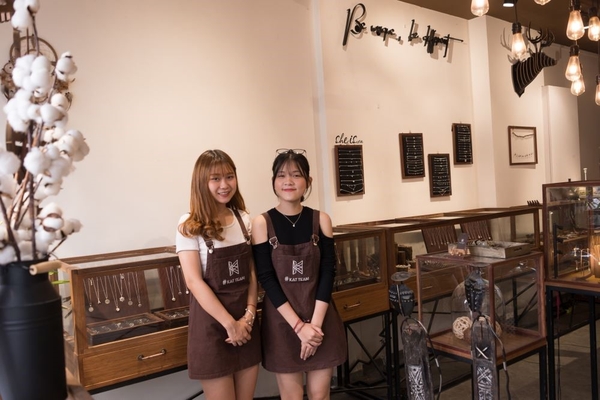 There are also staff uniforms
- Warm showroom creates a feeling of closeness and friendliness for guests
I think it is enough to please those who have a passion for silver jewelry, and if not, they must come directly to the place to enjoy this unique decoration and atmosphere.
Address of silver jewelry shop in HCMC
Our store is trustworthy. Firstly, it is extremely convenient to have 6 stores so that you can come and buy them anywhere you feel comfortable.​
- Store Saigon:
Flagship store: 213A Nguyễn Trãi, P2, Quận 5
Branch 1: 179B Cách Mạng Tháng 8, P5, Quận 3
Branch 2: 193 Lê Văn Sỹ, P14, Q Phú Nhuận
Branch 3: 529 Quang Trung, P10, Quận Gò Vấp
Branch 4: 117 Cây Keo, P Hiệp Tân, Quận Tân Phú
- Store Hà Nội:
Branch Hà Nội: 52 Tràng Thi, Quận Hoàn Kiếm, Hà Nội
Our fans is the most reliable proof for what we have done through 7 years:
Instagram +125.000 followers: https://instagram.com/katjewelry
Fanpage +215.000 fans: https://facebook.com/katjewelry
website: https://katjewelry.vn